Tour: Cycling in Australia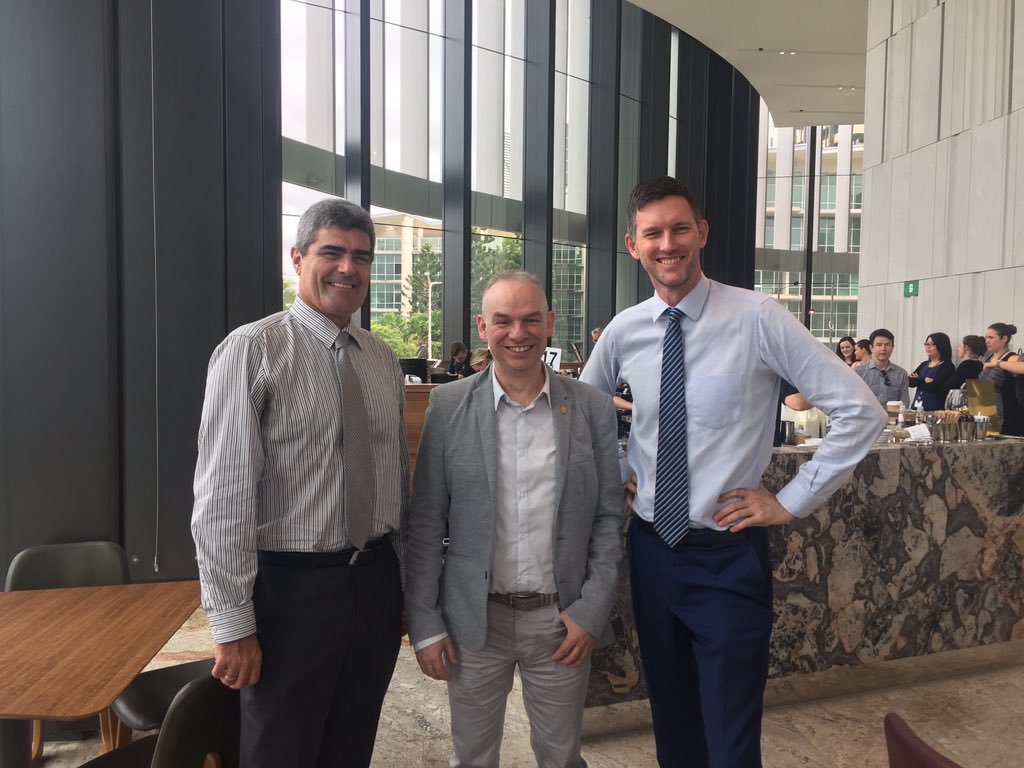 Mark Wagenbuur, the recently appointed Dutch Cycling Ambassador, has just returned from a week-long tour in Australia (20-26 March 2017).
During this trip, he visited three Australian cities: Brisbane, Canberra and Perth, had joined forces with the Australian Cycling Promotion Fund and the Embassy of the Kingdom of the Netherlands to Australia to invite Mark to the country.
He was the keynote speaker at the first 'Safe Active Streets National Workshop' in Perth, spoke to the transport ministers of Queensland and Western Australia, gave presentations to groups of transport professionals and members of the public in all three cities, entertained people in a public event in Perth called "An evening with Mark Wagenbuur" and acted in two forums to explain about the importance of cycling in the Netherlands.
The Australian transport professionals were especially interested to hear about the benefits for a society when a much larger group of the population takes up cycling as an everyday activity. The Embassy of the Kingdom of the Netherlands in the capital Canberra took the opportunity of Mark's visit to organise an evening reception at the Ambassador's residence for some important stake holders. A video interview for the Cycling Promotion Fund was published on the internet. (article continues below picture)
Furthermore, Mark visited a 'Park and Pedal'-project in which the ACT government of Canberra encourages people to drive their car to a parking area at the edge of the city, where they switch to a bike (that they bring in their own car) to continue their journey to work on a bicycle. This creative and low cost project could serve as an example to other cities and countries. Finally, Mark was shown some developing 'bicycle boulevards' that go by different names in residential areas in Canberra and Perth. The intensive program generated a lot of positive attention for cycling in the Netherlands and the Dutch Cycling Embassy, especially on social media.
For more information, you can visit the following websites:
Cycling Promotion Fund: https://www.cyclingpromotion.org/
Safe Active Streets National Workshop: https://media.wix.com/ugd/27b1f8_b36c9ecc734e47408d19e7f9555e0939.pdf
Netherlands Embassy to Australia: https://www.facebook.com/pg/dutchembassyaustralia/photos/?tab=album&album_id=1413443005366710
Bike and Pedal video: https://www.facebook.com/TransportCanberra/videos/738716539639697/
Video Interview Cycling Promotion Fund: https://vimeo.com/210095429