JUIZZ Opens Fifth E-Bike Store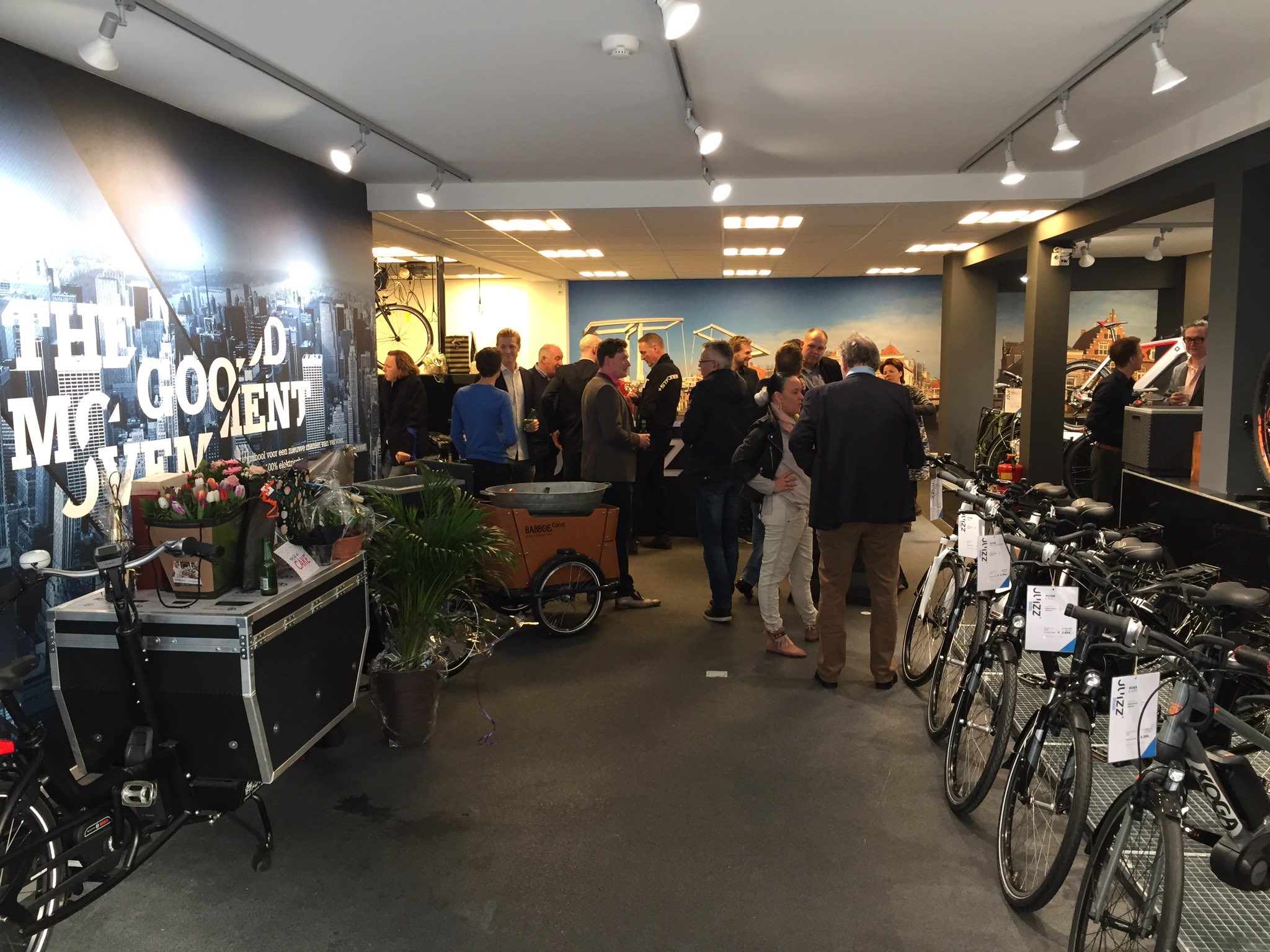 JUIZZ, the largest exclusive retailer of electric bicycles (e-bikes) in the Netherlands just opened their fifth retail location earlier this month in the city of Haarlem.
The rapid growth the company has experienced reflects the growing e-bike market in the Netherlands. In 2015, e-bike sales in the Netherlands accounted for 57% or 514 of 899 million euros (tweewieler.nl).
E-bikes were first introduced as a bicycle alternative for the elderly and physically disabled, but have quickly widened their consumer base to include cyclists of all ages and abilities. Johannes de Bruin of JUIZZ expressed excitement about the growing popularity of the e-bike. "The success of the e-bike is amazing. It's even now to the point where commuters are starting to utilize e-bikes instead of cars despite having commutes outside of the typical bicycle range of 7.5 kilometers." Johannes's comments foreshadow an exciting possibility. Does the e-bike have the potential to replace car trips?
In 2013, the province of Noord Brabant implemented a test pilot with B-Riders in which participants received credits based upon their e-bike usage. At the conclusion of the year-long program, 90% of participants were still actively commuting with their e-bikes an average of 2.7 days per week with an average trip distance from home to work of 14 kilometers (Fietsberaad Crow). An average trip distance of 14 kilometers showcases the range potential of the e-bike and its ability to replace trips that previously were done by car or even public transport.
Given the growing market share that e-bikes are realizing and their bicycle trip range extension, JUIZZ stands well poised for a successful future in the e-bike market. Visit one of their stores in Amsterdam, Haarlem, The Hauge, Rotterdam, or Utrecht. You can also visit their website: www.juizz.nl!